The Pull List For 1.11.23
All Against All
#2A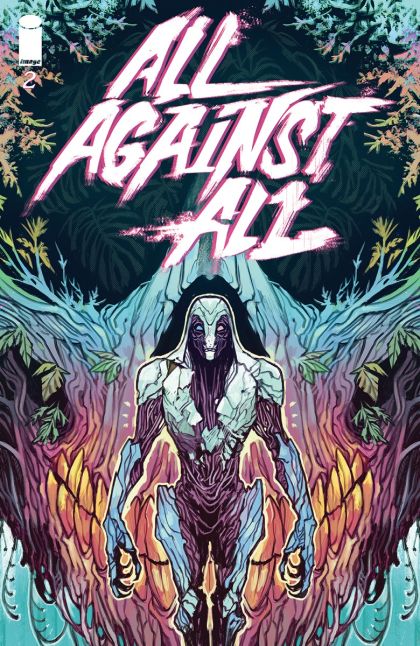 Release: Jan 11, 2023
In the second chapter of ALEX PAKNADEL & CASPAR WIJNGAARD's gripping new series, the Earth habitat is under military control and is being strip-mined for its genetic riches. Its most fearsome predators are now fair game for a species that can graft their most lethal traits into terrifying biological warsuits. However, unbeknownst to General Cov'n and his alien warriors, the hunters have become the hunted. Helpless, the habitat's lone human survivor, lusts for revenge on his captors and will stop at nothing to see them torn limb from limb. Featuring exciting variant covers by DANI (COFFIN BOUND, The Low Low Woods) and 2022 Russ Manning Promising Newcomer Award-winning artist LUANA VECCHIO (LOVESICK, BOLERO)!
---
Danger Street
#2A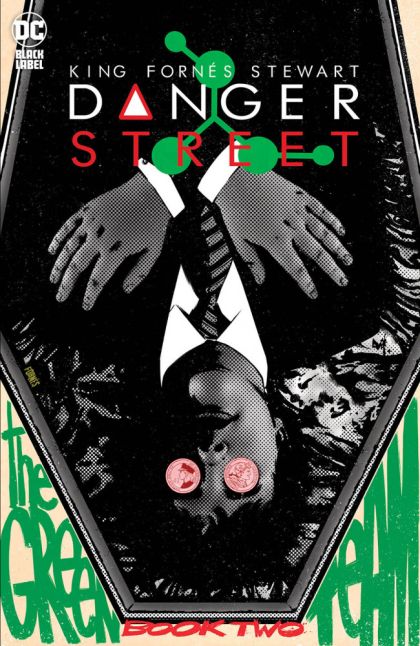 Regular Jorge Fornés Cover
Release: Jan 10, 2023
After their attempt to join the Justice League goes horrendously wrong, Warlord and Starman are on the run from the law and the forces of the Fourth World! In their wake they have left behind both a murder and the ongoing mystery of Atlas the Great and his connection to the cosmic powers of the DC Universe. But don't fret, Lady Cop is on the case, and she won't rest until it's solved. But little does she know, a malevolent corporation has a connection to it all and they're willing to kill to keep their secrets safe. After all, nobody messes with the Green Team!
Creators
| | |
| --- | --- |
| Writer | Tom King |
| Artist | Jorge Fornés |
| Cover Artist | Jorge Fornés |
| Editor | Chris Conroy |
| Editor in Chief | Marie Javins |
---
Flash, Vol. 1
#123E
Release: Jan 10, 2023
The Flash meets the other Flash in this historic re-creation of Flash of Two Worlds! When Barry Allen's vibrational powers tear a hole between realities, he inadvertently winds up on Earth-Two–home to speedster Jay Garrick. But before Barry can go home, he'll have to help Jay contend with a trio of terrors in the form of the Thinker, the Fiddler, and the Shade! This faithful facsimile includes the original story and ads from the 1961 printing.
---
---
Human Target
Human Target, Vol. 5
#10A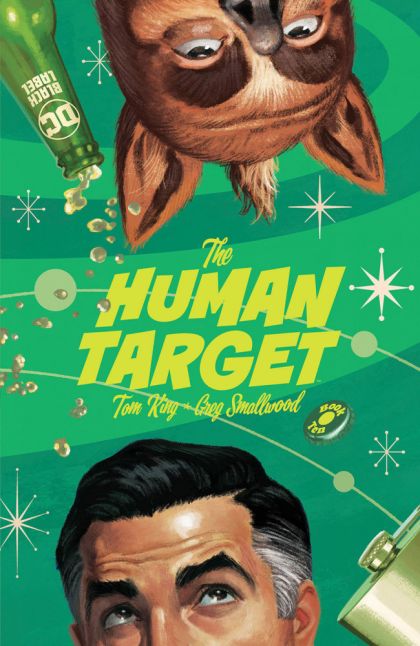 Regular Greg Smallwood Cover
Release: Jan 10, 2023
THE GORGEOUS, EISNER-NOMINATED SERIES CONTINUES! With only 48 hours left to unmask his murderer before he drops dead, the pieces are finally falling into place for Christopher Chance. But before he can solve his own killing, he must deal with the consequences of Guy Gardner's. Enter G'nort and the Green Lantern Corps!
Creators
| | |
| --- | --- |
| Writer | Tom King |
| Artist | Greg Smallwood |
| Letterer | Clayton Cowles |
| Cover Artist | Greg Smallwood |
| Editor | Ben Abernathy |
| Editor in Chief | Marie Javins |
---
The Incredible Hulk, Vol. 1
#1O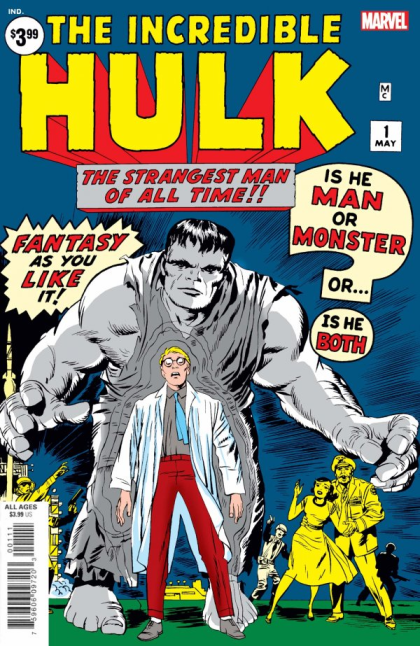 Release: Jan 11, 2023
Meet the Incredible Hulk-for the first time! Re-experience the landmark issue that introduced the strangest being of all. Is he man or monster…or is he both? When puny scientist Bruce Banner's gamma bomb experiment is interrupted by young Rick Jones, Banner charges onto the test site to rescue the reckless teen-and ends up caught in the blast! When the sun falls, a hulking new form rises-with gray skin, not green! The world is his-for he is the Hulk! But who, or what, is the Gargoyle? What are his plans for this newly minted monster? And will it be the Hulk or Bruce Banner who triumphs over this Iron Curtain evil? It's one of the all-time great Marvel comic books, boldly re-presented in its original form, ads and all! Reprinting INCREDIBLE HULK (1962) #1. Kids to Adults
Creators
| | |
| --- | --- |
| Penciller | Stan Lee |
| Inker | Editor Writer |
| Colorist | Jack Kirby |
| Letterer | Paul Reinman | Stan Goldberg |
| Cover Artist | Stan Lee |
---
Lazarus Planet: Alpha
#1I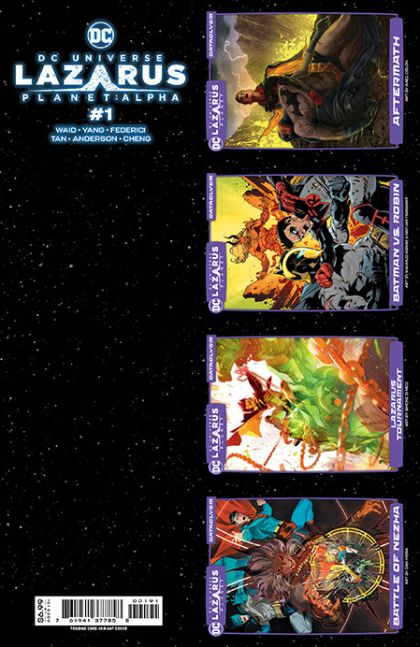 Trading Card Variant
Release: Jan 10, 2023
CHANGE THE WORLD. Following the explosive (literally) events of Batman vs. Robin #4, the Lazarus Volcano has erupted, spewing dangerous and transformative chemicals into Earth's atmosphere! As these Lazarus clouds rain down upon the planet, people across the globe begin to develop strange new abilities, watch their already-extraordinary abilities change, and witness a whole host of chaos unlike anything the DCU has experienced before! It's up to Damian Wayne to put out the distress call for whoever can still hear it: come to the ruins of the Hall of Justice and help save the world! Poison Ivy, Power Girl, Cyborg, Batman, and more answer the call…but why could the fate of all life as we know it rest in the hands of…Monkey Prince?
Creators
| | |
| --- | --- |
| Writer | Mark Waid | Gene Luen Yang |
| Artist | Billy Tan | Riccardo Federici |
| Colorist | Brad Anderson | Sebastain Cheng |
| Letterer | Steve Wands |
| Editor | Paul Kaminski |
| Editor in Chief | Marie Javins |
---
Wonder Woman, Vol. 5
#795A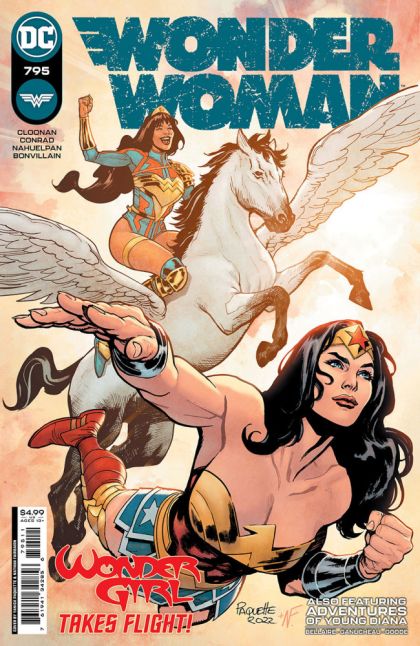 Regular Yanick Paquette Cover
Release: Jan 10, 2023
As trouble continues to mount in Olympus, Wonder Woman begins to understand that the gods have taken a particular interest in mortals for the first time in centuries. Now, with her new partner, Wonder Girl Yara Flor, she hopes to defend Man's World from whatever the immortal beings are preparing…but will these Wonder Women be enough?
Creators
| | |
| --- | --- |
| Writer | Michael Conrad | Becky Cloonan | Jordie Bellaire |
| Artist | Amancay Nahuelpan | Paulina Ganucheau |
| Cover Artist | Yanick Paquette |
| Editor | Brittany Holzherr |
| Editor in Chief | Marie Javins |
---
Born and raised in the sparsely populated Upper Peninsula of Michigan, Jon Maki developed an enduring love for comics at an early age.
---