The Pull List For 1.18.23
Batman / Superman: World's Finest
#11A
Strange Visitor, Chapter Five: Key to the Kingdom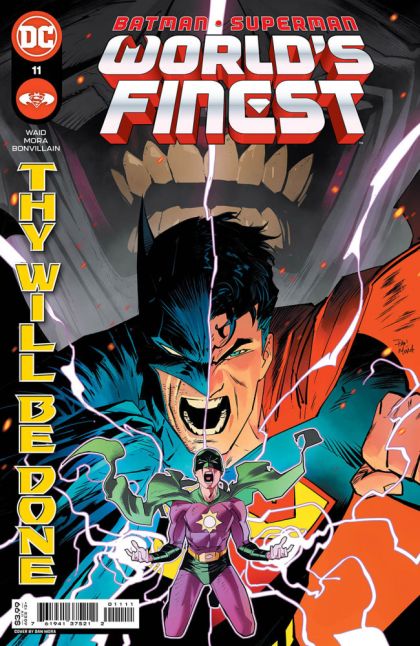 Regular Dan Mora Cover
Release: Jan 17, 2023
Cover: Mar 2023
The saga of Boy Thunder crashes to a close as Batman, Superman, and the Titans frantically attempt to save their wayward ward! The choices the Dark Knight and the Man of Steel make in this moment will affect the future as we know it, as the secret identity of this über-powerful last son–that of someone DC fans have known for decades–is at last revealed!
Creators
| | |
| --- | --- |
| Writer | Mark Waid |
| Artist | Dan Mora |
| Colorist | Tamra Bonvillain |
| Cover Artist | Dan Mora |
| Editor | Paul Kaminski |
| Editor in Chief | Marie Javins |
---
DC Poster Portfolio: Brian Bolland
Release: Dec 27, 2022
One of DC's most acclaimed artists finally receives his own poster book! Showcasing nearly four decades of Brian Bolland's amazing covers ranging from Animal Man to The Joker to Zatanna, this collection features 20 removable pages that can be kept together as a single portfolio or individually framed for display.
---
Fables
#157A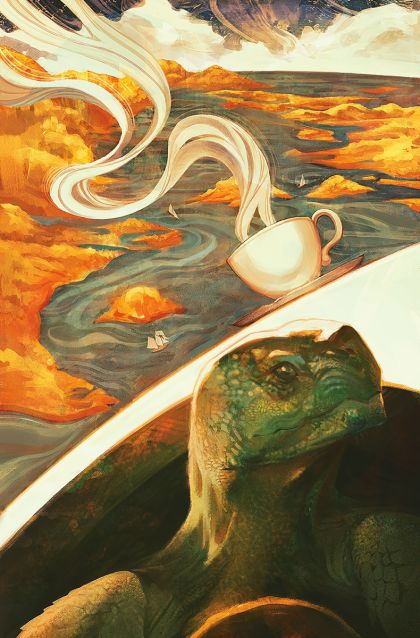 Release: Jan 17, 2023
Bigby and Snow have raised their children to be outstanding heroes, but just as they're ready to congratulate each other on their parenting skills, Snow reveals a secret to Bigby that will rattle his world!
---
---
House Of Slaughter
#11A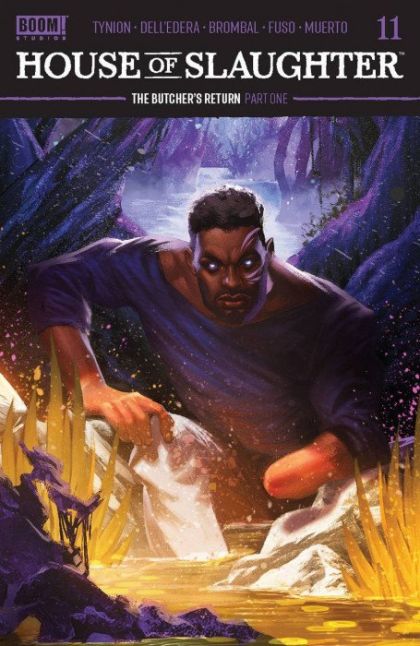 Regular Mateus Manhanini Cover
Release: Jan 18, 2023
New series artist Antonio Fuso (Lost Falls, GI Joe: Cobra) joins returning writer Tate Brombal (Behold, Behemoth) to reveal the next chapter of Jace Boucher's story! No longer the monster hunter he once was and unaware of Aaron's fate, Jace's new mission is to protect the orphans under his care. Can he save them from not just the monsters, but his own rage and guilt? One of these children may be in even worse danger than Jace knows, as a strange pair of eyes watches him from the woodland shadows…
Creators
| | |
| --- | --- |
| Writer | James Tynion, IV | Tate Brombal |
| Artist | Werther Dell'Edera | Antonio Fuso |
| Cover Artist | Mateus Manhanini |
---
Lazarus Planet: Assault On Krypton
#1A
Gone Dark/Electric/Breakthrough/Deus Ex Magicka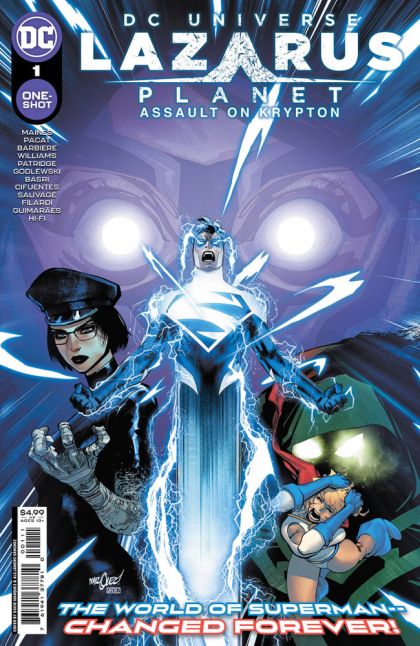 Regular David Marquez & Alejandro Sanchez Cover
Release: Jan 17, 2023
Cover: Mar 2023
Written by Nicole Maines, C.S. Pacat, Frank Barbiere, and Leah Williams. Art by Skylar Patridge, Scott Godlewski, Sami Basri, and Marguerite Sauvage. With the world in chaos and Lazarus raining from the skies, the Earth's protectors from Krypton are hit hard. In this collection of epic vignettes from in and around Lazarus Planet, we'll see heroes transformed, secrets revealed, and power unleashed. Can Power Girl free herself from the out-of-control Omen? Will Dreamer's visions guide our heroes to the path of victory? Can Mercy Graves survive the transformation she's undergone? And will Jonathan Kent ever be the same again?
Creators
| | |
| --- | --- |
| Writer | Leah Williams | Frank Barberi | C.S. Pacat | Nicole Maines |
| Artist | Sami Basri | Scott Godlewski | Vicente Cifuentes | Marguerite Sauvage | Skylar Patridge |
| Colorist | Nick Filardi | Alex Guimaraes | Hi-Fi Color Design |
| Cover Artist | David Marquez | Alejandro Sánchez-Rodriguez |
| Editor | Ben Abernathy |
| Editor in Chief | Marie Javins |
---
The New Champion Of Shazam
#4A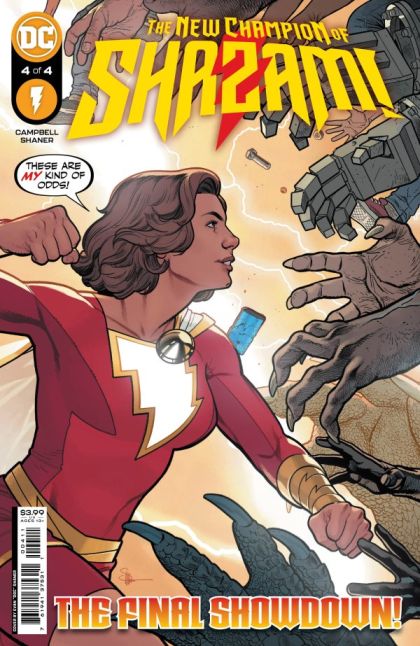 Release: Jan 17, 2023
DARLA IS MISSING! While Mary was focusing on her duties as the new Shazam, her now-powerless little sister struck out on her own to help solve the mystery of the missing persons in their city. Now it's up to our hero to find the true villain before everyone is lost for good. Little does she know, the key to saving the day awaits her at Fawcett Community College with her mysterious mentor, Dr. G! You won't want to miss this shocking finale!
Creators
| | |
| --- | --- |
| Writer | Josie Campbell |
| Artist | Evan Shaner |
| Colorist | Evan Shaner |
| Letterer | Becca Carey |
| Cover Artist | Tula Lotay | Rose Besch | Evan Shaner |
| Editor | Brittany Holzherr |
| Editor in Chief | Marie Javins |
---
As always, special thanks go out to my comic shop, Comic Logic Books & Artwork. Please remember to support your local comic shop, and if you need to find one, click here.
---
---
Born and raised in the sparsely populated Upper Peninsula of Michigan, Jon Maki developed an enduring love for comics at an early age.
---