All Against All
#3A
Release: Feb 08, 2023
The feral human known as Helpless has finally been apprehended, leaving him at the mercy of the sadistic General Cov'n and his experiments. Meanwhile, Director B'Tay is trapped inside the Earth-like habitat without his protective exo-suit. To survive, he must go against everything he believes and rely on his species' most startling and brutal evolutionary adaptation. Featuring variant covers by ADAM GORHAM (The Blue Flame) and STEVEN RUSSELL BLACK (HITOMI)!
---
Gotham City: Year One
#5A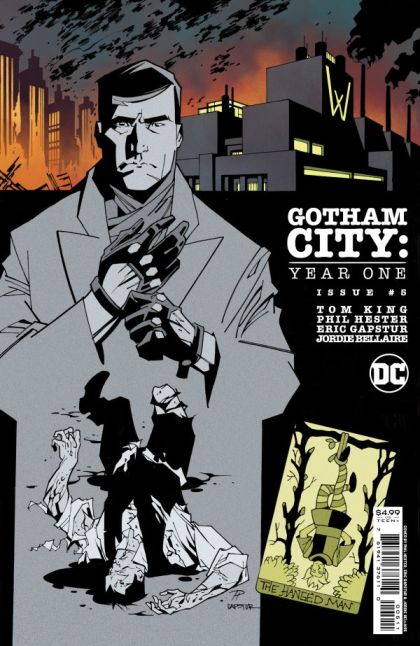 Regular Phil Hester & Eric Gapstur Cover
Release: Feb 07, 2023
Beaten, bruised, and betrayed, Slam Bradley should have never gotten involved with the Waynes. With a tragic turn of events and a city on the edge of burning, can this hard-boiled private detective close an impossible case?
Creators
| | |
| --- | --- |
| Writer | Tom King |
| Penciller | Phil Hester |
| Inker | Eric Gapstur |
| Colorist | Jordie Bellaire |
| Letterer | Clayton Cowles |
| Cover Artist | Phil Hester | Eric Gapstur |
| Editor | Ben Abernathy |
| Editor in Chief | Marie Javins |
---
Lazarus Planet: Next Evolution
#1A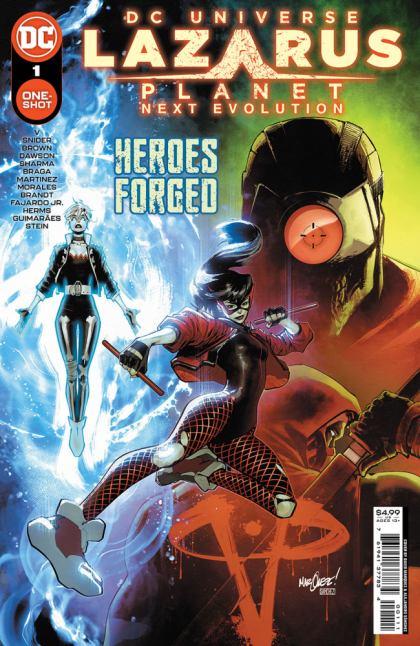 Regular David Marquez & Alejandro Sanchez Cover
Release: Feb 07, 2023
HEROES WILL BE FORGED! Written by Ram V, Brandon T. Snider, Chuck Brown, and Delilah S. Dawson Art by Lalit Kumar, Laura Braga, Alitha Martinez and Mark Morales, and Ro Stein Good and bad, yin and yang…all sides of humanity will be transformed by the Lazarus event…and in the DC Universe one thing's for sure: heroes will always rise. In this special we'll explore some of the amazing new powers gifted to the freedom fighters of the future…and we'll see what perils these villain-vanquishing virtuosos will face. What secret does Flatline seek from the heart of Talia al Ghul's HQ? Can Red Canary bring order to an out-of-control city? What secret does the heroic Dead Eye hold that will haunt him forever? And enter into a brand-new legend with the fantastic debut of Vigil!
Creators
| | |
| --- | --- |
| Writer | Delilah S. Dawson | Ram V. | Chuck Brown | Brandon T. Snider |
| Artist | Ro Stein | Alitha Martinez | Lalit Kumar Sharma | Laura Braga |
| Inker | Mark Morales |
| Colorist | Alex Guimaraes | Matt Herms | Romulo Fajardo, Jr. |
| Cover Artist | Alejandro Sánchez-Rodriguez | David Marquez |
| Editor | Ben Abernathy |
| Editor in Chief | Marie Javins |
---
---
Miracleman: The Silver Age
#4A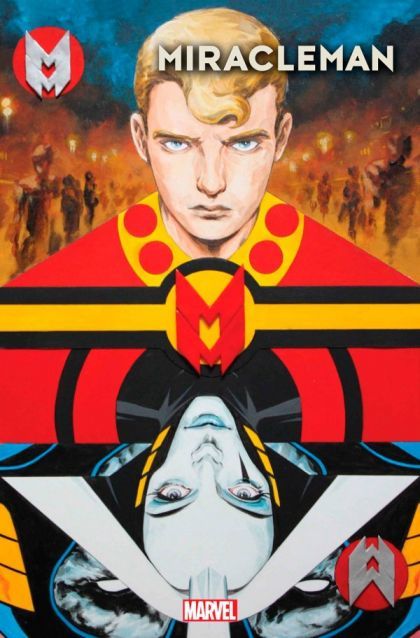 Release: Feb 08, 2023
What are the Black Warpsmiths? Young Miracleman's journey continues, and he finds companions on his quest to learn more about the world and about himself. They may not be the companions that Miracleman would have chosen, but will they be who Young Miracleman needs? Gaiman and Buckingham continue to reinvent not only this world, but all of comics while they're at it. Mature
---
Unbreakable Red Sonja
#3A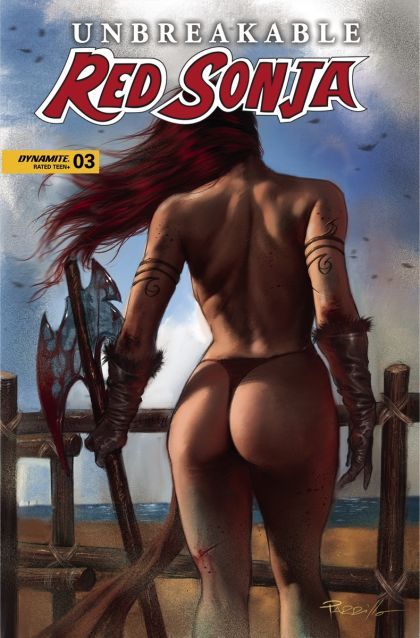 Release: Feb 08, 2023
Within the decaying ruins of Admir-Yun, Red Sonja and her unexpected new companion search for answewrs to their strange shared fate. What they find within could change the Hyborian Age forever!
---
Vampirella Versus Red Sonja
#4A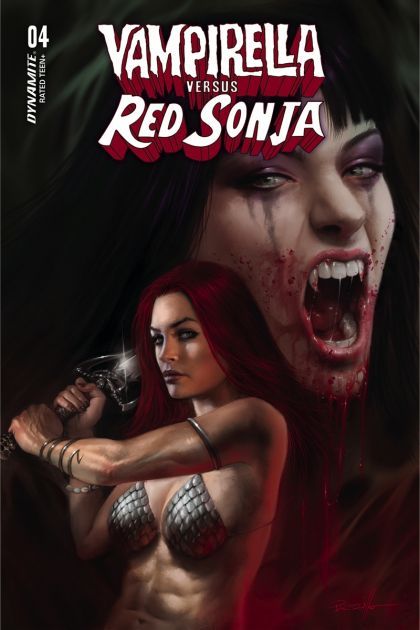 Release: Feb 08, 2023
The grand battle and greater war rages on. How can Vampirella clear her name when every superhero in existence believes she's trying to destroy their worlds? Will Red Sonja allow her suspicions to lead her to the truth, or will her lust for battle overwhelm all reason?
---
As always, special thanks go out to my comic shop, Comic Logic Books & Artwork. Please remember to support your local comic shop, and if you need to find one, click here.
---
---
Born and raised in the sparsely populated Upper Peninsula of Michigan, Jon Maki developed an enduring love for comics at an early age.
---