Action Comics, Vol. 3
#1052A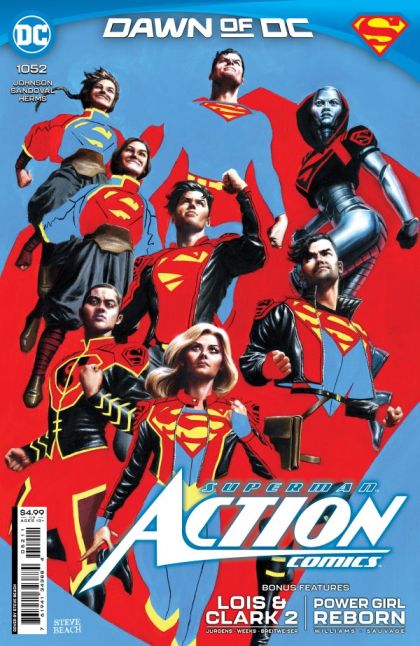 Regular Steve Beach Cover
Release: Feb 28, 2023
METALLO ATTACKS! The crown jewel of Superman's new Metropolis is in ruins, and the increasingly violent Blue Earth movement is keeping the entire Super-Family on their toes. Meanwhile, Metallo's powerful new body is evolving in unforeseen, horrific ways. As Metallo's life and sanity continue to unravel, he sets out to capture the only person who can help him: John Henry Irons. It's Steel versus Metallo as the new era of Action Comics continues!
Creators
| | |
| --- | --- |
| Writer | Dan Jurgens | Phillip Kennedy Johnson | Leah Williams |
| Artist | Lee Weeks | Marguerite Sauvage | Rafa Sandoval |
| Colorist | Matt Herms | Elizabeth Breitweiser |
| Letterer | Rob Leigh | Dave Sharpe | Becca Carey |
| Cover Artist | Steve Beach |
| Editor | Paul Kaminski |
| Editor in Chief | Marie Javins |
---
Barbarella: The Center Cannot Hold
#1A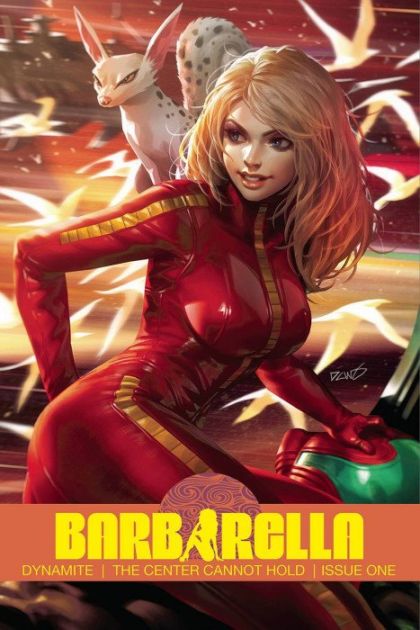 Regular Darrick Chew Cover
Release: Mar 01, 2023
Beyond the edge of known space lies…the Unnamable. Myth? Gods? Malevolent force? No one knows. No one but the one force in the universe that can stand against the Unnamable: the Architects, hidden guides of our galaxy for untold eons. Enter Barbarella, on a desperate quest to find and convince the Architects that a war with the Unnamable will spell the death of Every. Living. Thing. Get ready for tension, excitement, espionage, and the secret of how to defeat an empire. Fun, romance, and cosmic adventure beyond the furthest reaches of the galaxy!
Creators
| | |
| --- | --- |
| Writer | Sarah Hoyt |
| Artist | Riccardo Bogani |
| Cover Artist | Derrick Chew |
---
Batman Vs. Robin
#5A
Regular Mahmud Asrar Cover
Release: Feb 28, 2023
WILL FATHER AND SON RECONCILE…OR RUMBLE? The Lazarus Volcano has left its impact on planet Earth, but the fallout from Bruce and Damian Wayne's war is far from over. It's been a long road from the initial tensions that drove a wedge between father and son in the pages of Teen Titans, but is the hatchet at last ready to be buried? A bold new chapter in the lives of Batman and Robin begins in this epic final issue!
Creators
| | |
| --- | --- |
| Writer | Mark Waid |
| Artist | Mahmud A. Asrar |
| Cover Artist | Mahmud A. Asrar |
| Editor | Paul Kaminski |
| Editor in Chief | Marie Javins |
---
DC Horror Presents Sgt. Rock Vs. The Army Of The Dead
#6A
Regular Gary Frank Cover
Release: Feb 28, 2023
STAND AT ATTENTION, CADET! Easy Company's blasted their way through the undead all across Berlin-but don't get cocky now, soldier, because your platoon's just come face-to-face with something far more horrifying than zombies: Sgt. Rock has fallen in battle. Could it be that Easy Company will be sending their fearless leader home in a flag-draped coffin? Check out this fear-soaked finale to find out!
Creators
| | |
| --- | --- |
| Writer | Bruce Campbell |
| Artist | Eduardo Risso |
| Colorist | Kristian Rossi |
| Letterer | Rob Leigh |
| Cover Artist | Gary Frank |
| Editor | Katie Kubert |
| Editor in Chief | Marie Javins |
---
---
Do A Powerbomb! TP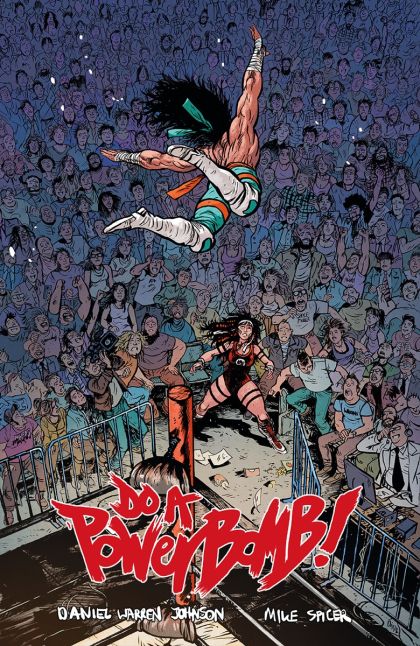 Release: Mar 01, 2023
From the creator of MURDER FALCON and Wonder Woman: Dead Earth comes the wrestling adventure of the decade! Lona Steelrose wants to be a pro wrestler, but she's living under the shadow of her mother, the best to ever do it. Everything changes when a wrestling-obsessed necromancer asks her to join the grandest-and most dangerous-pro-wrestling tournament of all time! It's The Wrestler meets Dragonball Z in a tale where the competitors get more than they ever bargained for! Collects DO A POWERBOMB! #1-7
---
Human Target, Vol. 5
#12A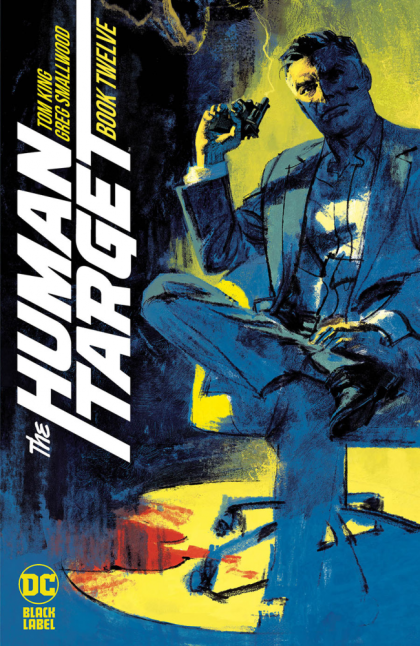 Regular Greg Smallwood Cover
Release: Feb 28, 2023
Christopher Chance has spent the last 12 days trying to solve his own murder, with the list of suspects comprising the Justice League International. Did a hero really attempt to kill Lex Luthor? Could the Human Target have miscalculated? Is it too late to save his life?!
Creators
| | |
| --- | --- |
| Writer | Tom King |
| Artist | Greg Smallwood |
| Cover Artist | Greg Smallwood |
| Editor in Chief | Marie Javins |
---
The Many Deaths Of Laila Starr HC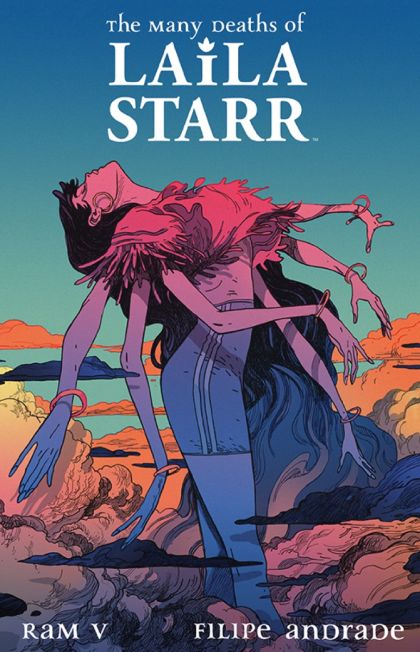 Deluxe Edition
Release: Mar 01, 2023
Humanity is on the verge of discovering immortality. As a result, the avatar of Death is cast down to Earth to live a mortal life in Mumbai as twenty-something Laila Starr. Struggling with her newfound mortality, Laila has found a way to be placed in the time and place where the creator of immortality will be born. Will Laila take her chance to stop mankind from permanently altering the cycle of life, or will death really become a thing of the past? Don't miss this premium, oversized presentation of the Ignatz Award-winning, Eisner, Harvey, and Ringo-nominated, bestselling graphic novel from writer Ram V (These Savage Shores, Swamp Thing) and Filipe Andrade (Captain Marvel) that explores the fine line between living and dying through the lens of magical realism. Collects The Many Deaths of Laila Starr #1-5.
---
Unbreakable Red Sonja
#4A
Regular Lucio Parrillo Cover
Release: Mar 01, 2023
Who is Tendra the Forbidden? How deep are the wells of her ambition? Delve into the twisted origin of Red Sonja's newest villain and see how her quest for knowledge and vengeance shatters traditions as a new order of power and control takes hold in the Hyborian Age. As we head toward 2023, the 50th anniversary of the She-Devil With a Sword, Dynamite's sweeping story of sword & sorcery high adventure continues from writer Jim Zub (Conan the Barbarian, Dungeons & Dragons, Avengers)!
Creators
| | |
| --- | --- |
| Writer | Jim Zub |
| Artist | Giovanni Valletta |
| Cover Artist | Lucio Parrillo |
---
As always, special thanks go out to my comic shop, Comic Logic Books & Artwork. Please remember to support your local comic shop, and if you need to find one, click here.
---
Born and raised in the sparsely populated Upper Peninsula of Michigan, Jon Maki developed an enduring love for comics at an early age.
---