Adventures of Superman: Jon Kent
#1A
Regular Clayton Henry Cover
Release: Mar 07, 2023
ANOTHER SUPERMAN HAS FALLEN. Across the Multiverse, Kal-Els are being murdered. Val-Zod, the Superman of Earth-2, believes only one man can help stop the killing-Kal-El's son, Jon Kent! Jon will have to step across dimensions and face the killer of the Kal-Els, the monstrous Ultraman, the man who kidnapped and tortured him for years. And Val-Zod is not acting alone in trying to save the Supermen. Who is the mysterious woman alongside him? And what is her shocking connection to the Super-Family?
Creators
| | |
| --- | --- |
| Writer | Tom Taylor |
| Artist | Clayton Henry |
| Colorist | Jordie Bellaire |
| Cover Artist | Clayton Henry |
| Editor | Paul Kaminski |
| Editor in Chief | Marie Javins |
---
Batman, Vol. 1
#357G
Facsimile Edition B
Release: Mar 07, 2023
Batman meets one of his most peculiar foes of all time when he encounters the gangster known as…the Squid! Plus, a trip to the circus gives Dick Grayson an eerie sense of deja vu when he sees a performance by young acrobat Jason Todd-the boy fated to inherit the mantle of Robin! This facsimile edition reprints the first cameo appearance of Jason Todd and includes all the original ads from the 1983 periodical.
---
Batman: Legends of the Dark Knight HC
Tales of the Batman: Steve Englehart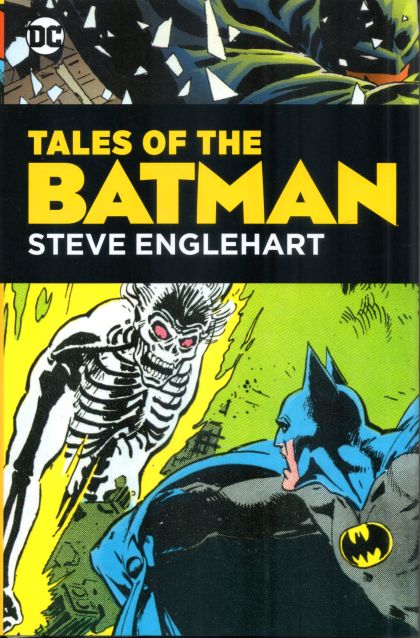 Release: May 20, 2020
In these moody tales from the late 1970s, Batman faces his own lonely existence while struggling against one of his earliest foes, Dr. Hugo Strange. This run also includes the renowned 'Joker Fish' storyline, in which the Clown Prince of Crime comes up with his most off-the-wall scheme ever, along with the 2005 miniseries in which The Joker runs for office with the slogan 'Vote for me or I'll kill you!' Collects Detective Comics #439 and #469-476, Batman: Legends of the Dark Knight #109-111, Legends of the DC Universe #26-27, Batman: Dark Detective #1-6, and a story from Batman Chronicles #19.
Creators
| | |
| --- | --- |
| Writer | Steve Englehart |
| Artist | Al Milgrom | Dick Giordano | Walter Simonson | Joe Rubinstein | Dusty Abell | Frank McLaughlin | Irv Novick | Marshall Rogers | Sal Amendola | Javier Pulido | Trevor von Eeden | Terry Austin | Drew Geraci |
| Colorist | Digital Chameleon | Glynis Wein | Lovern Kindzierski | Jerry Serpe | Rick Taylor | Chris Chuckry | Dave Stewart |
| Letterer | Milt Snapinn | John Workman | Willie Schubert | Ben Oda | Sean Konot |
| Cover Artist | Javier Pulido | José Luis García-López |
---
Bitter Root Omnibus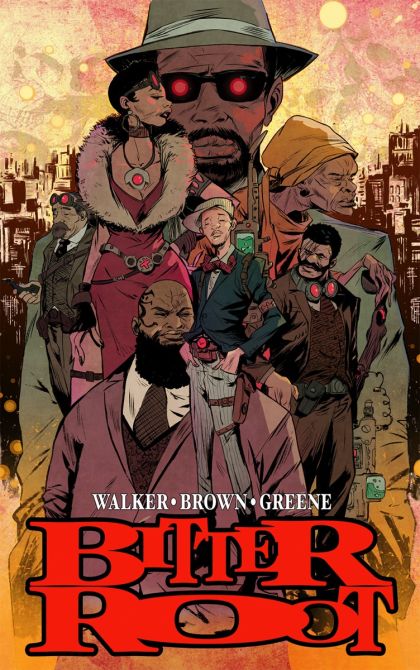 Release: Feb 22, 2023
The multiple Eisner Award winner for Best Continuing Series! For generations, the Sangerye family has fought to protect the world from the evil plague of the jinoo – hideous creatures born out of hate and racism. But now, the family must face an even greater evil that has arisen to destroy humanity and threatens to rip the family apart Collects BITTER ROOT #1-15 & BITTER ROOT RED SUMMER SPECIAL
---
Vampirella Versus Red Sonja
#5A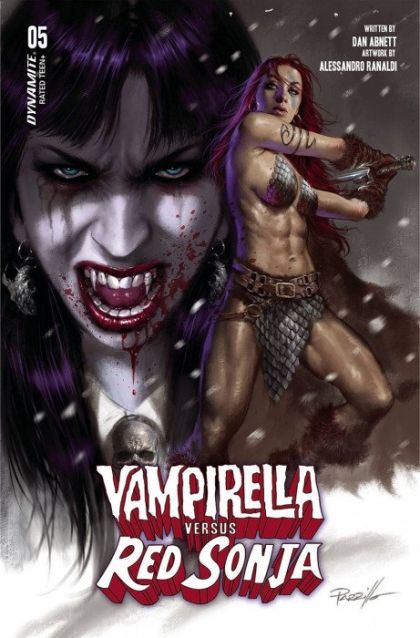 Regular Lucio Parrillo Cover
Release: Mar 08, 2023
725130324436
| Comic | 32 pages | $ 3.99
THE STUNNING FINALE! Are Sonja and Vampi able to set aside their grudges long enough for the greater good…or will their worst instincts result in mindless savagery, and the death of a universe?
Creators
| | |
| --- | --- |
| Writer | Dan Abnett |
| Artist | Alessandro Ranaldi |
| Cover Artist | Lucio Parrillo |
---
As always, special thanks go out to my comic shop, Comic Logic Books & Artwork. Please remember to support your local comic shop, and if you need to find one, click here.
---
Born and raised in the sparsely populated Upper Peninsula of Michigan, Jon Maki developed an enduring love for comics at an early age.
---