The Pull List For 3.15.23
All Against All
#4A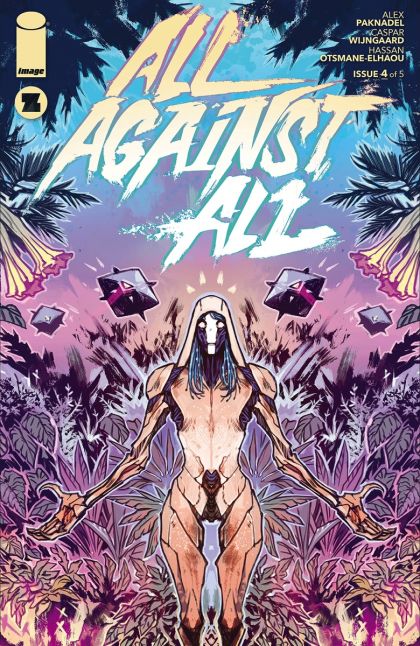 Release: Mar 15, 2023
In the penultimate chapter of ALL AGAINST ALL, Helpless is loose, and now no one is safe. The last human prowls through the bowels of the ship, eviscerating every living thing he encounters. Meanwhile, B'Tay and his daughter V'lmann must find their way home through the warrens of the habitat while B'Tay himself struggles to suppress his animal nature. Can he keep control long enough to stop Helpless' rampage? Featuring variant covers by JACOB PHILLIPS (THAT TEXAS BLOOD) and ALISON SAMPSON (Sleeping Beauties)!
---
Danger Street
#4A
Regular Jorge Fornés Cover
Release: Mar 14, 2023
Creators
| | |
| --- | --- |
| Writer | Tom King |
| Artist | Jorge Fornés |
| Cover Artist | Jorge Fornés |
| Editor in Chief | Marie Javins |
---
The Flash: The Death Of Iris West
#1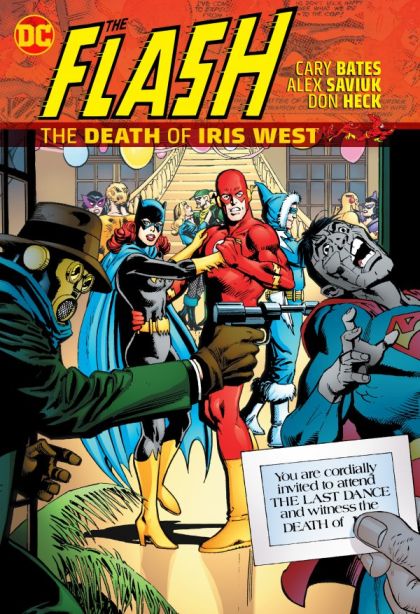 Release: Jun 01, 2021
Can the Fastest Man Alive outrun his worst nightmare? The Flash can't outrun the loss of his wife, but nothing will stop him from hunting down her killer. Follow along as Barry Allen races to find out who is responsible for the death of his wife, Iris…and hold them responsible. This title collects stories from The Flash #270-284.
Creators
| | |
| --- | --- |
| Writer | Cary Bates |
| Artist | Rich Buckler | Alex Saviuk | Irv Novick | Don Heck |
| Cover Artist | Dick Giordano |
---
---
House Of Slaughter
#13A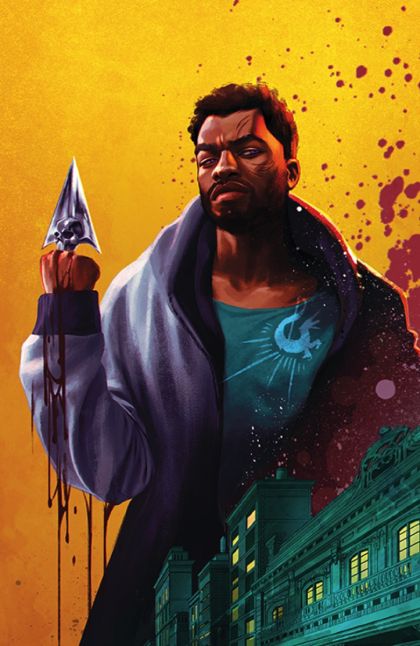 Release: Mar 15, 2023
As Jace wanders the streets of New Orleans, his mind drifts between his youth and the present, bringing light to his and Jolie's past, and revealing that she's not all that she seems… Meanwhile, a mysterious message carried by a crow holds the key to Jace saving his child. But right now, Sunny is alone, and unprotected from what prowls in the dark…
---
Lazarus Planet: Revenge of The Gods
#1A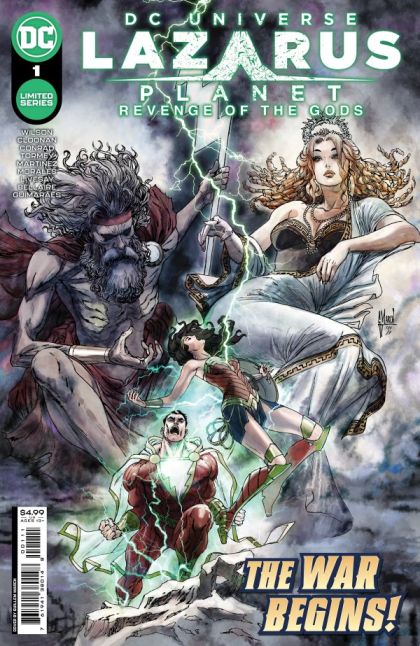 Regular Guillem March Cover
Release: Mar 14, 2023
After the events of Lazarus Planet, the gods of the Multiverse have decided to take down the heroes they once called champions and the world they've sworn to protect. For years the gods sat idle atop their mountains as their legends faded into obscurity along with their bodies. Now is their time to remind the selfish mortals of their existence and take back the world with something more powerful than belief…fear. Only the brave heroes Wonder Woman and Shazam stand in their way, but will their combined powers be enough?
Creators
| | |
| --- | --- |
| Writer | Becky Cloonan | G. Willow Wilson | Michael Conrad |
| Artist | Mark Morales | Cian Tormey | Alitha Martinez |
| Colorist | Alex Guimaraes | Jordie Bellaire | John Livesay |
| Cover Artist | Guillem March |
| Editor in Chief | Marie Javins |
---
Multiversity: Harley Screws Up The DCU
#1A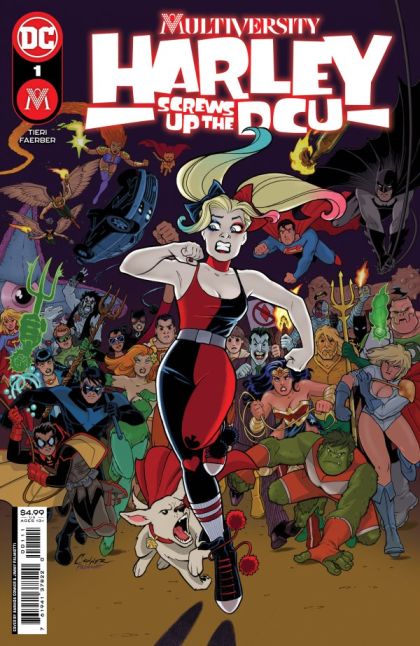 Regular Amanda Connor Cover
Release: Mar 14, 2023
Harley's back in Coney for a long-overdue reunion with old friends, old haunts, and…an old time machine? You heard right! A mysterious benefactor has left Harley a time machine, and after giving it about a half second of thought, she decides to take it for a joyride. What could go wrong, right? Funny you should ask. Turns out a quick trip through time can screw up a few things…namely, the entire DC Universe!
Creators
| | |
| --- | --- |
| Writer | Frank Tieri |
| Artist | Logan Faerber |
| Letterer | Ferran Delgado |
| Cover Artist | Amanda Conner |
| Editor | Ben Meares |
| Editor in Chief | Katie Kubert |
---
Superman: Lost
#1B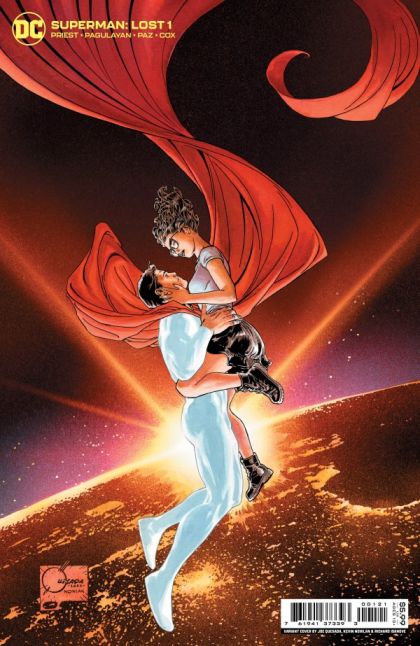 Joe Quesada Card Stock Variant
Release: Mar 14, 2023
SUPERMAN'S ODYSSEY OF SOLITUDE! After Superman is called away on a routine Justice League mission, Lois Lane awakens to find a complete stranger standing in her living room. The Man of Steel, home much sooner than expected, reveals he has, in fact, been lost in space for 20 years. Nothing and no one seem familiar to him anymore, and the timeless bond between them has been severed…or has it? Can love conquer all? Superman's 85th anniversary celebration continues with this all new blockbuster 10-issue series from the creators of the Eisner-nominated Deathstroke series!
Creators
| | |
| --- | --- |
| Writer | Christopher Priest |
| Inker | Carlo Pagulayan |
| Colorist | Artist Story |
| Letterer | Jason Paz |
| Cover Artist | Joe Quesada |
| Editor | Kevin Nowlan |
| Editor in Chief | Jillian Grant |
---
As always, special thanks go out to my comic shop, Comic Logic Books & Artwork. Please remember to support your local comic shop, and if you need to find one, click here.
---
Born and raised in the sparsely populated Upper Peninsula of Michigan, Jon Maki developed an enduring love for comics at an early age.
---