The Pull List For 9.13.23
Batman, Vol. 1
#1K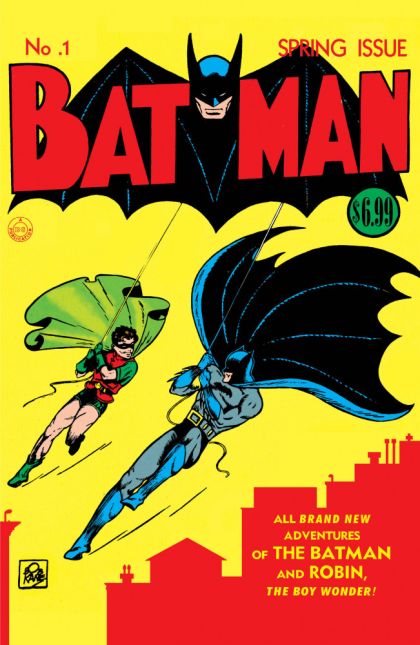 Facsimile 2023
Release: Sep 12, 2023
In this classic issue, the Caped Crusader and Boy Wonder have their first encounters with the Clown Prince of Crime–The Joker–and a cruise-ship cat burglar known as the Cat–who would later be known as Catwoman! Plus, Hugo Strange returns with an army of mindless henchmen at his command. Will the Dark Knight triumph over Strange's giants? Find out in this thrilling facsimile edition of Batman #1, featuring all the original stories, backup features, and ads from 1940!
Creators
| | |
| --- | --- |
| Writer | Bill Finger |
| Artist | Jerry Robinson, Bob Kane |
| Cover Artist | Jerry Robinson, Bob Kane |
---
Birds of Prey, Vol. 6
#1A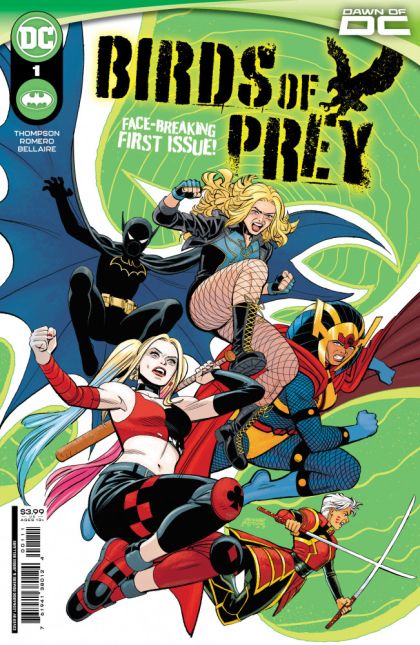 Leonardo Romero Regular
Release: Sep 05, 2023
BREAKING HEARTS AND FACES–THE BIRDS OF PREY ARE BACK! Every mission matters. Every life saved is a miracle. But this time, it's personal. Dinah Lance is one of the DCU's most elite fighters, and combined with her sonic scream, she's a fearsome foe in any scenario…but sometimes even the Black Canary needs help. Faced with a personal mission brought to her by a mysterious new ally, and up against near-impossible odds, she re-forms the Birds of Prey with an unrivaled group of badasses–Cassandra Cain, Big Barda, Zealot, and Harley Quinn–and only one goal: extraction without bloodshed. What could possibly go wrong? Kelly Thompson (Captain Marvel, Black Widow) makes her long-awaited DC Universe writing debut, and is joined by her Hawkeye partners-in-crime Leonardo Romero (Batman) and Jordie Bellaire (Wonder Woman) to debut an all-new, all-deadly Birds of Prey series…still breaking hearts and faces after all these years!
Creators
| | |
| --- | --- |
| Writer | Kelly Thompson |
| Artist | Leonardo Romero |
| Cover Artist | Leonardo Romero |
---
Danger Street
#9A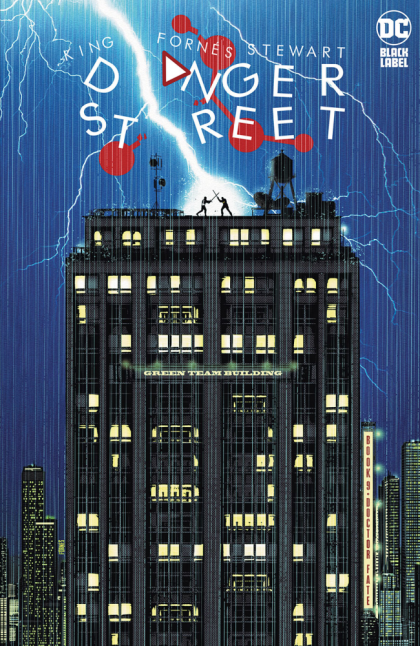 Jorge Fornés Regular
Release: Sep 12, 2023
A true joust the likes of which has not been seen since medieval times! Both knights, noble in their quest, are ready to do whatever it takes to bring honor to their sigil. Witness Manhunter and Codename: Assassin fight to the death in a match of wits and stamina as the life of the Commodore and the universe hang in the balance!
Creators
| | |
| --- | --- |
| Writer | Tom King |
| Artist | Jorge Fornés |
| Cover Artist | Jorge Fornés |
---
House of Slaughter
#17A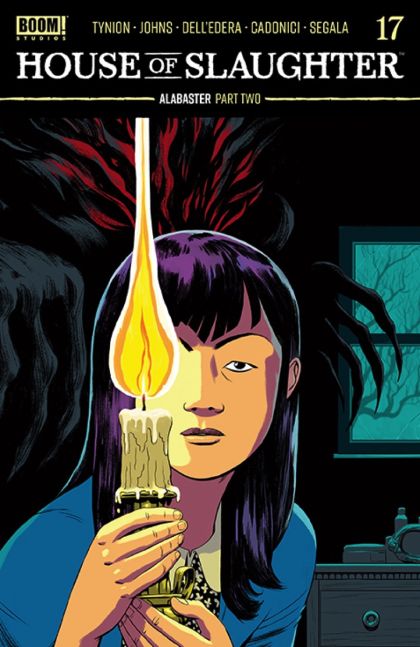 Javier Rodriguez Regular
Release: Sep 13, 2023
While Bait does his best to ignore the cruelty of the children in the home with him, a monstrous assault leaves him with more questions than answers. What does Nannette, the mysterious girl who's been one of the only ones to show Bait kindness and keep the monsters indoors at bay, have to do with the monsters on the outside?
Creators
| | |
| --- | --- |
| Writer | Sam Johns |
| Artist | Letizia Cadonici |
| Cover Artist | Javier Rodriguez |
---
Scarlet Witch, Vol. 3 TP
#1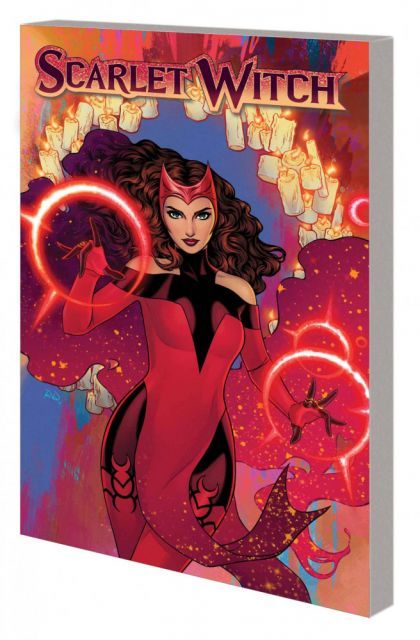 Release: Aug 30, 2023
A new era begins for Wanda Maximoff, as she goes on a journey to help those in need with witchcraft and heroism alike! There is a door that appears only to those who need it most, who have no one else in the world to turn to. On the other side is the witchcraft shop. If your hope is gone, there you will meet the Scarlet Witch! Wanda Maximoff is familiar with hitting rock bottom – and now that she's finally found peace, she's pledged to help others who are languishing at their lowest. But when a woman falls through Wanda's door with a terrifying story of a town gone mad, the Scarlet Witch will have to muster all her wits and chaos magic to deal with an insidious threat! And when Viv Vision comes to her, exhausted and terrified, Wanda must dive into Viv's dreams to find the cause of the android's suffering! Plus, Polaris stops by…for a sisterly sojourn into Sub-Atomica! COLLECTING: Scarlet Witch (2023) 1-5 Rated T+
---
Superman: Lost
#6A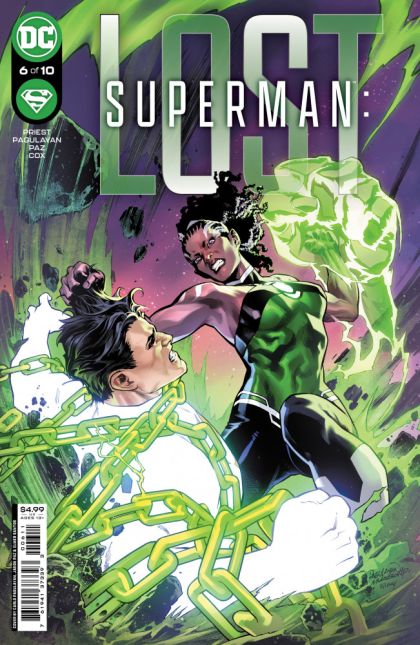 Carlo Pagulayan & Jason Paz Regular
Release: Sep 12, 2023
Leaving for a mission in deep space with the Justice League, Superman's apparent PTSD threatens to compromise their mission. He is haunted by the memory of time running out before the sun of his second adopted world turns red and ultimately goes supernova, all while discovering the elites of the planet have been secretly developing an escape plan that will not include the impoverished underclass.
Creators
| | |
| --- | --- |
| Writer | Christopher Priest |
| Artist | Carlo Pagulayan, Jason Paz |
| Cover Artist | Carlo Pagulayan, Jason Paz |
---
World's Finest: Teen Titans
#3A
Chris Samnee & Matheus Lopes Castro Regular
Release: Sep 12, 2023
TITANSCON! As the Titans fandom converges on Metropolis by the thousands, the team crashes the con as a surprise–knowing it will leave the Titans (and their secrets) exposed. While Kid Flash and Speedy show off for the crowds, a new teenage villain, the obsessive Toyboy, shows up to wreak havoc and claim Wonder Girl for his own!
Creators
| | |
| --- | --- |
| Writer | Mark Waid |
| Artist | Emanuela Lupacchino |
| Cover Artist | Matheus Lopes Castro, Chris Samnee |
---
As always, special thanks go out to my comic shop, Comic Logic Books & Artwork. Please remember to support your local comic shop, and if you need to find one, click here.
---
Born and raised in the sparsely populated Upper Peninsula of Michigan, Jon Maki developed an enduring love for comics at an early age.
---