Birds of Prey, Vol. 6
#1C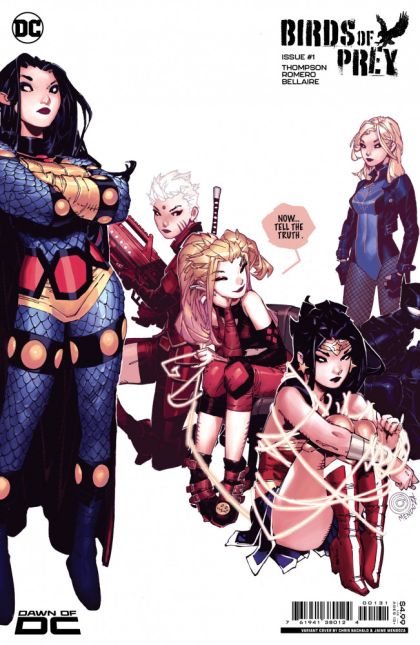 Chris Bachalo Variant
#1H
Frank Cho Variant
Release: Sep 05, 2023
BREAKING HEARTS AND FACES–THE BIRDS OF PREY ARE BACK! Every mission matters. Every life saved is a miracle. But this time, it's personal. Dinah Lance is one of the DCU's most elite fighters, and combined with her sonic scream, she's a fearsome foe in any scenario…but sometimes even the Black Canary needs help. Faced with a personal mission brought to her by a mysterious new ally, and up against near-impossible odds, she re-forms the Birds of Prey with an unrivaled group of badasses–Cassandra Cain, Big Barda, Zealot, and Harley Quinn–and only one goal: extraction without bloodshed. What could possibly go wrong? Kelly Thompson (Captain Marvel, Black Widow) makes her long-awaited DC Universe writing debut, and is joined by her Hawkeye partners-in-crime Leonardo Romero (Batman) and Jordie Bellaire (Wonder Woman) to debut an all-new, all-deadly Birds of Prey series…still breaking hearts and faces after all these years!
Creators
| | |
| --- | --- |
| Writer | Kelly Thompson |
| Artist | Leonardo Romero |
| Cover Artist | Chris Bachalo |
---
City Boy
#4A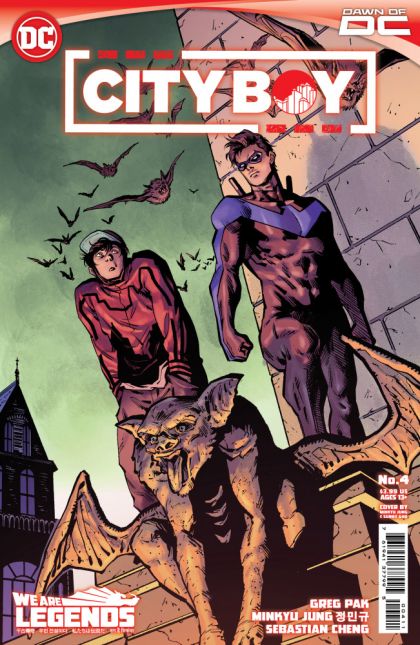 Minkyu Jung Regular
Release: Sep 05, 2023
GUEST-STARRING NIGHTWING! Nightwing isn't sure whether City Boy is the sort of person who will use his superpowers for good, but he knows he needs City Boy's help to track down a criminal in Bludhaven, so he might just take that chance. Meanwhile, something is causing City Boy's powers to burst out of control, and he is able to accidentally see events that took place in certain parts of the city dating back hundreds of years…all before he passes out.
Creators
| | |
| --- | --- |
| Writer | Greg Pak |
| Artist | Minkyu Jung |
| Cover Artist | Minkyu Jung |
---
Conan the Barbarian
#2A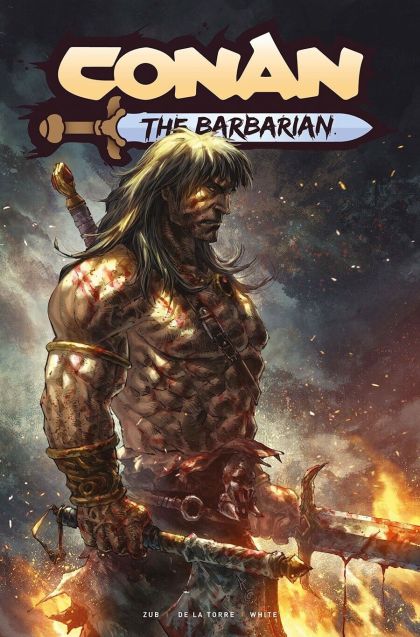 Alan Quah Regular
#2E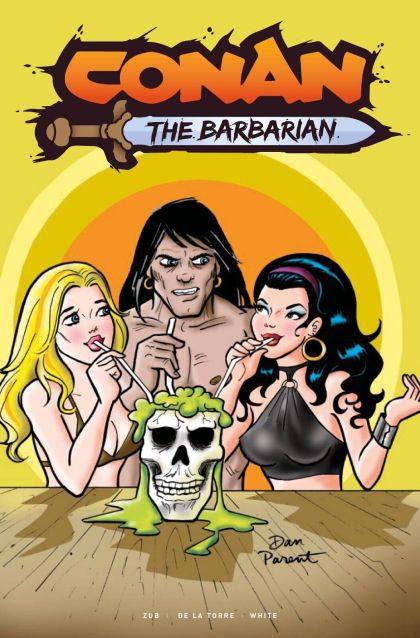 Dan Parent Variant
Release: Aug 30, 2023
Titan Books
CONAN and his new ally, BRISSA – a deadly Pictish scout, fight back-to-back against a savage horde… only to discover that each success creates a new obstacle to victory over the "ARMY OF THE LOST."
Creators
| | |
| --- | --- |
| Writer | Jim Zub |
| Artist | Roberto de la Torre |
| Cover Artist | Alan Quah |
| Colorist | Dean White |
---
The Devil's Cut
#1A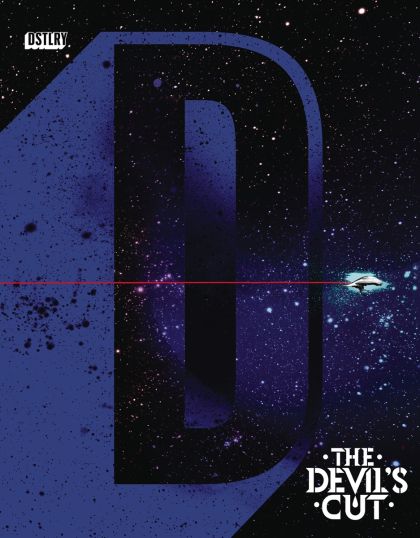 Jock Regular
Release: Aug 30, 2023
DSTLRY Media, Inc
The Devil's Cut is your introduction to DSTLRY, a new publisher redefining creator-owned comics. In the aging process, the whiskey that evaporates is called the Angel's Share. But the most potent spirits are captured in the wood-the Devil's Cut. This is The Devil's Cut-unfiltered stories from the most fearless creators, offering a distinct taste of the quality to come. 88 oversized pages printed on premium paper, featuring a flight of high-proof work from our Founding Creators including Scott Snyder, James Tynion IV, Tula Lotay, Mirka Andolfo, Jock, Becky Cloonan, Brian Azzarello, Marc Bernardin, Elsa Charretier, Lee Garbett, Joelle Jones, Stephanie Phillips, Ram V, Jamie McKelvie, Junko Mizuno and friends including Francesco Francavilla, Ariela Kristantina, Eduardo Risso, Christian Ward, and more. Edited by the legendary Will Dennis. This kick-off issue will never be reprinted in this format again. All covers full wraparounds.
Creators
| | |
| --- | --- |
| Writer | Stephanie Phillips, Ram V. |
| Artist | Eduardo Risso, Junko Mizuno |
| Cover Artist | Jock |
| Editor | Will Dennis |
---
Fire & Ice: Welcome To Smallville
#1A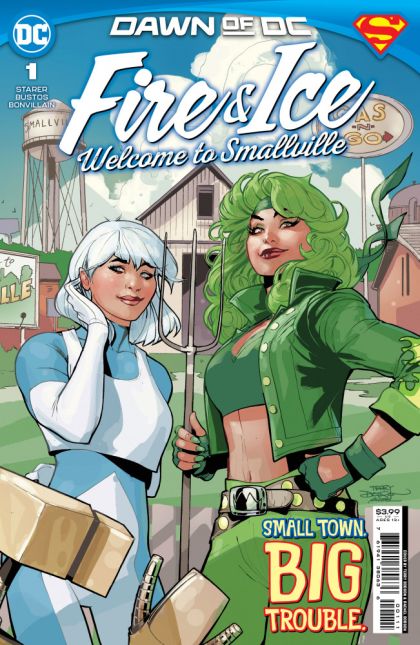 Terry Dodson Regular
#1B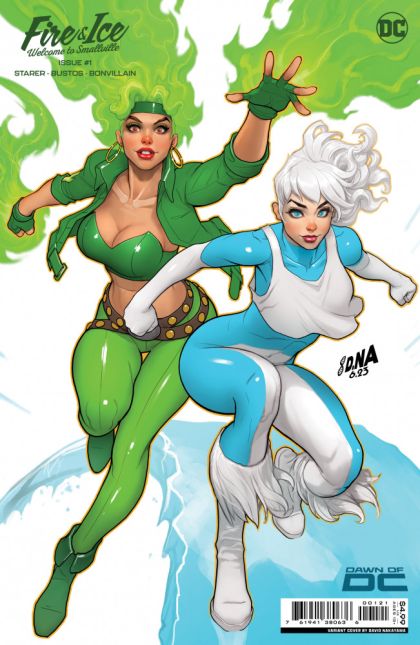 David Nakayama Variant
#1C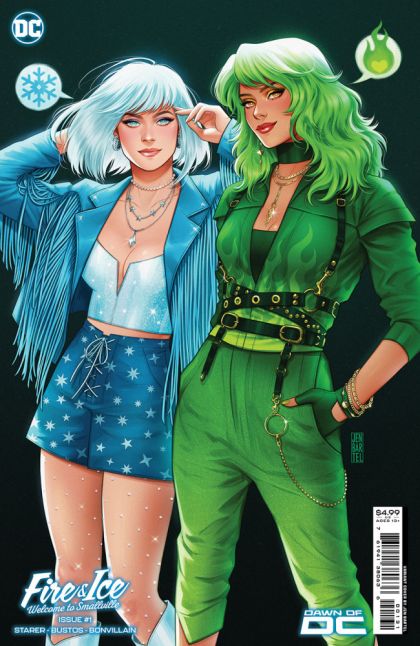 Jen Bartel Variant
Release: Sep 05, 2023
Things could not possibly be worse for Fire and Ice, in Beatriz da Costa's professional opinion. Superman sent the former Justice Leaguers packing for Smallville following an extremely public and utterly disastrous mission (that was all Guy Gardner's fault, thank you very much) and in doing so doomed them to a fate worse than death: irrelevance. Ice finds herself drawn to the quiet life and dreams of planting roots. But Fire…well, Fire will do just about anything to get the heck outta Dodge and back on the hero circuit–including challenging the DCU's biggest villains to a knock-down, drag-out, live-streamed brawl in the streets of Smallville! A raucous, timely, unflinching comedy about a decades-long friendship on the brink of disaster and what it means to be a superhero at a crossroads in your life, Fire & Ice: Welcome to Smallville reintroduces the iconic duo to the Dawn of DC, in a series from rising star Joanne Starer (The Gimmick, Sirens of the City) and Moon Girl and Devil Dinosaur co-creator Natacha Bustos!
Creators
| | |
| --- | --- |
| Writer | Joanne Starer |
| Artist | Natacha Bustos |
| Cover Artist | Terry Dodson |
---
Once Upon a Time at The End of The World
#9A
Kevin Wada Regular
Release: Sep 06, 2023
Cover: Sep 2023
What Maceo felt for Mezzy turns to terror as he doubts if he ever knew her in the first place, and even begins to fear the woman he once loved. The chasm between them grows-quite literally-as Golgonooza's foundation crumbles and bubbles with a strange poison gas… and makes their communication even more alien as they're presented with a tragic choice that should hurt more than it does…
Creators
| | |
| --- | --- |
| Writer | Jason Aaron |
| Artist | Leila del Duca |
| Cover Artist | Kevin Wada |
---
Peacemaker Tries Hard!
#5A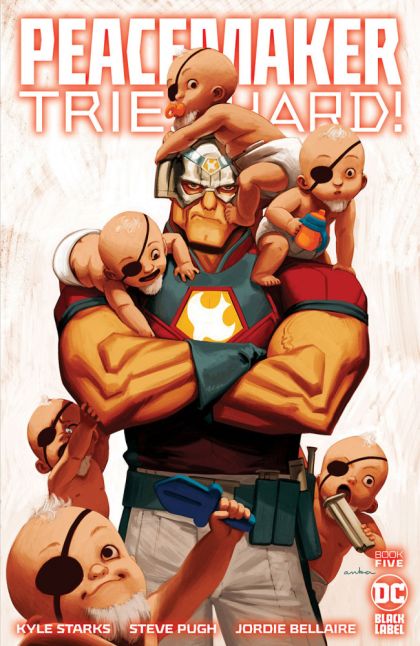 Kris Anka Regular
Release: Sep 05, 2023
What does the Brain's master plan have to do with…the Red Bee?! As it turns out, Richard's tragic past provides him with the strength his old bones need to defend Peacemaker and help him rescue Bruce Wayne (the dog, not the billionaire, remember)!
Creators
| | |
| --- | --- |
| Writer | Kyle Starks |
| Artist | Steve Pugh |
| Cover Artist | Kris Anka |
---
Shazam!, Vol. 4
#3A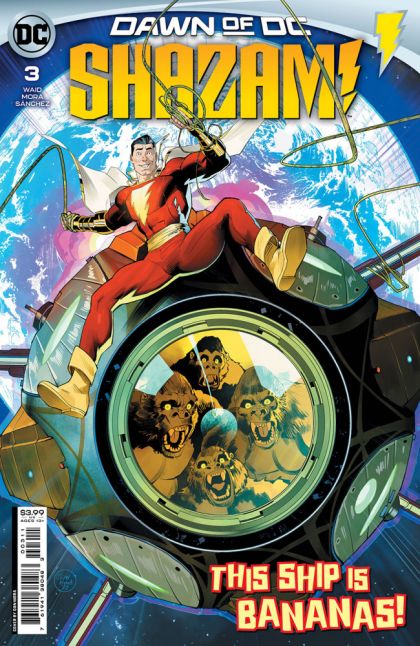 Dan Mora Regular
Release: Sep 05, 2023
TO AFRICA AND BEYOND! The gullible spirit of Atlas is guiding the Captain into a battle between Garguax, the emperor of the moon, and a band of superintelligent apes who have separated from Gorilla City in a mass Grexit! With the Earth at stake, will Billy Batson find some way to end a war that he himself started?
Creators
| | |
| --- | --- |
| Writer | Mark Waid |
| Artist | Dan Mora |
| Cover Artist | Dan Mora |
---
Steelworks
#4B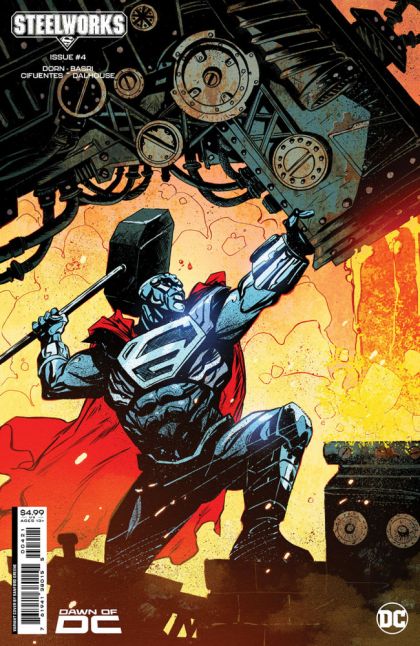 Sanford Greene Variant
Release: Sep 05, 2023
CENTENNIAL DAY UNDER SIEGE! As crowds gather for Metropolis's biggest annual celebration–Centennial Day–danger lurks on the horizon as Charles Walker III and his deadly Silver Mist plan their endgame against John Henry Irons! When the Steelworks tech turns on its creators, Steel will need the help of the entire Super-Family to turn the tides…but is that their true plan?
Creators
| | |
| --- | --- |
| Writer | Michael Dorn |
| Artist | Sami Basri |
| Cover Artist | Sanford Greene |
---
As always, special thanks go out to my comic shop, Comic Logic Books & Artwork. Please remember to support your local comic shop, and if you need to find one, click here.
---
Born and raised in the sparsely populated Upper Peninsula of Michigan, Jon Maki developed an enduring love for comics at an early age.
---