DC's Harley Quinn Romances
#1B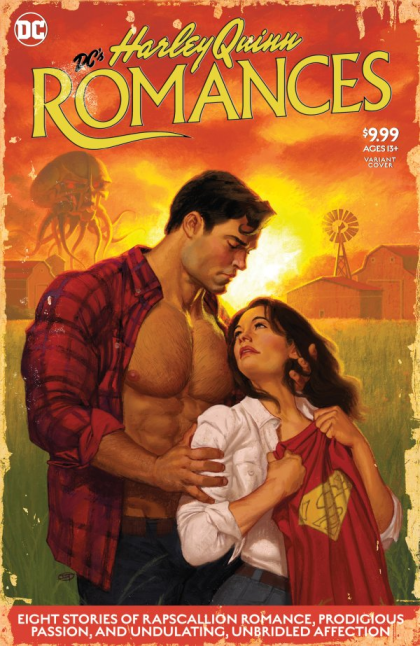 David Talaski Variant
Release: Jan 31, 2023
Written by Greg Lockard, Alexis Quasarano, Frank Allen, Zipporah Smith, Amanda Deibert, Ivan Cohen, Raphael Draccon, Carolina Munhóz, and others. Art by Max Sarin, Fico Ossio, Adriana Melo, Giulio Macaione, and others. DC is proud to present a selection of eight stories of rapscallion romance, prodigious passion, and undulating, unbridled affection. Tension builds as Apollo and Midnighter are captured by an unknown alien species who are determined to learn the secrets of their supersoldier success. Harley Quinn gets caught in a scintillating fantasy: What would life have been like if she and Ivy had met in high school? Also featuring Fire and Ice heating things up, fan-favorite heroine Power Girl's romantic tale, John Constantine's mysterious tryst, an amorous Aquaman adventure, and many more! These are lovelorn fantasies as only DC can tell them…but it's not a Harlequin romance…prepare yourself for the Harley Quinn Romances!
Creators
| | |
| --- | --- |
| Writer | Greg Lockard | Amanda Deibert | Jessica Berbey | Alexis Quasarano | Frank Allen | Zipporah Smith | Raphael Draccon | Carolina Munhóz | Ivan Cohen |
| Artist | Fico Ossio | Will Robson | Max Sarin | Priscilla Petraites | Giulio Macaione | John McCrea | Adriana Melo | Ig Guara-Barros |
| Colorist | Marissa Louise | Mike Spicer | Sebastian Cheng | Fabiola Nocera | Andrew Dalhouse | Michael Atiyeh | John Kalisz | Ivan Plascencia |
| Letterer | Carlos M. Mangual | Ariana Maher | Becca Carey | Saida Temofonte | Taylor Esposito | Steve Wands |
| Cover Artist | David Talaski |
| Editor in Chief | Marie Javins |
---
DC Power: A Celebration
#1B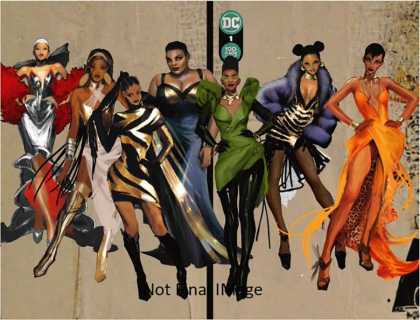 Sozomaika Variant
Release: Jan 31, 2023
Written by Chuck Brown, Morgan Hampton, Stephanie Williams, Evan Narcisse, And Others. First there was DC Pride and DC Festival of Heroes; now it's time to celebrate Black History Month! Cyborg, John Stewart, Aqualad, Kid Flash, Batwing, Vixen, Amazing-Man, and more take center stage to highlight the power of Black excellence across the DC Universe, in stories from a variety of comics' finest Black artists and writers!
Creators
| | |
| --- | --- |
| Writer | Chuck Brown | Evan Narcisse | Stephanie Williams | Morgan Hampton |
| Artist | Clayton Henry | Valentine De Landro |
| Cover Artist | Maika Sozo |
| Editor | Andrea Shea |
| Editor in Chief | Marie Javins |
---
Immortal Red Sonja
#10A
Release: Feb 01, 2023
Final Issue! The horrible secrets of the realm's magicks are unveiled for all to see, forever changing the dynamic between Sonja The Red and her cursed chainmail armor.
Creators
| | |
| --- | --- |
| Writer | Dan Abnett |
| Artist | Luca Colandrea |
| Cover Artist | Leirix Li |
---
Lazarus Planet: Legends Reborn
#1A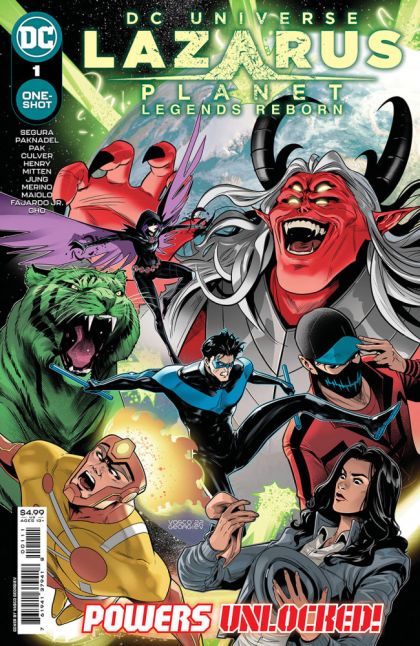 Regular Vasco Georgiev Cover
Release: Jan 31, 2023
NEW FRIENDS…NEW FOES…NEW LEGENDS! Written by Alex Segura, Greg Pak, Alex Paknadel, and Dennis Culver. Art by Clayton Henry, Chris Mitten, Minkyu Jung, and Jesus Merino. Ancient and dangerous power has been awakened following the eruption of the Lazarus Volcano, and this surge of fantastical power will affect the DC Universe forevermore! In Lazarus Planet: Legends Reborn, we'll explore corners of the planet newly awakened and primed to restore some heroes and villains long forgotten! With the help of Nightwing, can new hero City Boy hope to commune with Gotham in time to save it? Who are the mysterious trio claiming to be resurrected siblings of Raven? How far would the Question go to chase a lead across a transformed Gotham City? And will the flame of Firestorm burn out yet another horrific host? Not if Harley Quinn has anything to say about it!
Creators
| | |
| --- | --- |
| Writer | Alex Segura | Dennis Culver | Alex Paknadel | Greg Pak |
| Artist | Christopher Mitten | Minkyu Jung | Clayton Henry | Jesús Merino |
| Colorist | Marcelo Maiolo | Sunny Gho | Romulo Fajardo, Jr. | Jesús Merino |
| Cover Artist | Vasco Georgiev |
| Editor | Ben Abernathy |
| Editor in Chief | Marie Javins |
---
As always, special thanks go out to my comic shop, Comic Logic Books & Artwork. Please remember to support your local comic shop, and if you need to find one, click here.
---
---
Born and raised in the sparsely populated Upper Peninsula of Michigan, Jon Maki developed an enduring love for comics at an early age.
---